Halloween Tips from Quicksilver Message List: 1) Do not search the basement, especially if the power has gone out. 2) As a general rule, don't solve puzzles that open portals to Hell. 3) Do not take ANYTHING from the dead. 4) If you find a town that looks deserted, there's probably a good reason for it. Don't stop and look around.
Spooky Flicks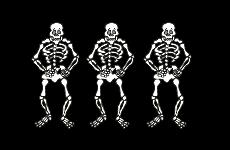 2012 * Roland Emmerich * 2009



ABSOLUTE POWER * Clint Eastwood * 1997
ABYSS, THE * 1989
A CLOCKWORK ORANGE
A CRY IN THE DARK * Fred Schepisi * 1988
THE ADDAMS FAMILY * 1991 - TV series THE ADDAMS FAMILY
THE ADJUSTMENT BUREAU * 2011
A DRY WHITE SEASON * Euzhan Palcy * 1989
A FOOL THERE WAS [premiere Theda Bara] * 1914
A.I. A.I. Artificial Intelligence Steven Spielberg 2001
ALEXANDER NEVSKY * 22 March 1939 * Considered the masterpiece of Russian director Sergei Eisenstein's career, Alexander Nevsky is a commentary on the mounting Soviet resistance to the Third Reich with a historical parallel. Three years after repelling the Swedes, 13th century prince Alexander Nevsky (who some believe represents Stalin in this parable) wages war against German invaders with a vast Russian army. Sergei Prokofiev composed the music.
ALIEN * Ridley Scott * 1979
Scott discusses Creating A Convincing Universe in ALIEN youtube. 1:43
ALPHAS [2011 TV series]
ALTERED STATES * Ken Russell * 1980
AMITYVILLE HORROR * Stuart Rosenberg * 1979
ANGELS & DEMONS * Ron Howard * 2009
AN INCONVENIENT TRUTH * Documentary VP Al Gore * 2006
ARGO * Ben Affleck * 2012
The extraction of six American hostages that remained top secret for 18 years. Written by Chris Terrio - Roger Ebert review
THE ASSOCIATE * Whoopi page
ATTACK THE BLOCK * 2011
ATTACK OF THE 50 FOOT WOMAN 1958

BABYLON 5 Prophecies and Visions in Babylon 5, by Larry King * B5 Bruce Boxleitner fanpage
BACKDRAFT * Ron Howard * 1991
BATMAN - Batman theme 2:37 - The Bat Cave
BATMAN and ROBIN * Joel Schumacher * 1997
BATMAN BEGINS * Christopher Nolan * 2005
BEAST FROM 20,000 FATHOMS,THE * Eugene Lourie 1954
BATMAN RETURNS
BEETLEJUICE * Tim Burton * 1988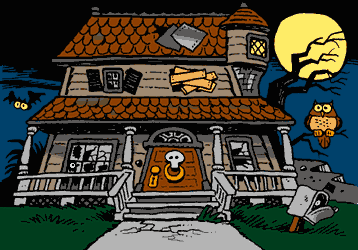 BELL, BOOK AND CANDLE * Richard Quine * 1959
BEWITCHED
• Bewitched TV series 1964-1971
BEWITCHED Nora Ephron * 2005
Stars: Nicole Kidman, Will Ferrell, Shirley MacLaine, more
THE BIRDS * Alfred Hitchcock 1963
BIG UNEASY, THE * Harry Shearer 2011
BLADE * Stephen Norrington * 1998
BLITHE SPIRIT * David Lean 1945
BOOK OF ELI, THE * 2010
BOOM * 1968
THE BLACK CAT * Edgar G. Ulmer * 1934
BLADE RUNNER * Harrison Ford * Ridley Scott * 1982
Ridley Scott on Blade Runner 2:34 youtube
THE BLUE ANGEL * 1930
BOURNE ULTIMATUM * Paul Greengrass * 2007
BRAM STOKER'S DRACULA
BRIDE OF FRANKENSTEIN, The * James Whale 1935
Stars: Boris Karloff, Elsa Lanchester, Colin Clive, Valerie Hobson, Ernest Thesiger
BUTTERFLY EFFECT, THE * Eric Bress * 2004

THE CABINET OF DR. CALIGARI * Robert Wiene * 1920
CARRIE * Brian De Palma * 1976
CAT PEOPLE
CAT PEOPLE Jacques Tourneur: the cinema of nightfall 1942
Jacques Tourneur: Whispers in a Distant Corridor
Celebrity Ghost Stories for multiple themes - biography channel
CHAIN REACTION * Andrew Davis * 1980 - Stars: Keanu Reeves, Morgan Freeman and Rachel Weisz
CHILDREN OF MEN * 2006
CHILDREN OF THE DAMNED
CHINA SYNDROME, The James Bridges * 1979
CITY BY THE SEA * Michael Caton-Jones * 2002
CLEARING, THE * 2004
CLOSE ENCOUNTERS OF THE THIRD KIND * Steven Spielberg * 1977
THE CONSPIRATOR * Robert Redford * 2010 * stars: Robin Wright, James McAvoy and Tom Wilkinson
CONSTANTINE * Francis Lawrence * 2005
THE CONVERSATION * Francis Ford Coppola * 1974
COURT-MARTIAL OF BILLY MITCHELL - on this list because its scary but also because every
prediction Mitchell made took place when Pearl Harbor was bombed * Otto Preminger * 1955
THE COVE * Louie Psihoyos 2009
CREATURE FROM THE BLACK LAGOON Jack Arnold * 1954
THE CRUCIBLE * Nicholas Hytner *1996 * Arthur Miller (play), Arthur Miller (screenplay)
- Daniel Day-Lewis, Winona Ryder, Paul Scofield, Joan Allen - IMDb A Salem resident attempts to frame her ex-lover's wife for being a witch in the middle of the 1692 witchcraft trials.

DARKMAN
DAY AFTER TOMORROW
DAY THE EARTH STOOD STILL, THE * 1951 - remade in 2008
DEAD MAN WALKING * Tim Robbins * 1995
DEJA VU * Tony Scott * 2006
Joe Dante on THE DEVIL AND DANIEL WEBSTER
A classic piece of Americana. William Dieterle's haunting fantasy is that rarity, a major studio art film. It's had a rocky ride over the decades but is now available uncut on DVD after years of neglect, recuts and spotty distribution under a myriad of titles, including All That Money Can Buy, Here is a Man, A Certain Mr. Scratch, and Daniel and the Devil. As the Satan's smolderingly sexy consort, a pre-Cat People Simone Simon must have made quite an impression on Val Lewton. Alec Baldwin directed and starred in an updated remake in 2003, which was finally released in 2007 as Shortcut to Happiness with Baldwin's name removed. DIAL M FOR MURDER * 1954
DON'T BE AFRAID OF THE DARK * Guillermo Del Toro 2011
DRACULA * 1931
DRACULA: PRINCE OF DARKNESS [Christopher Lee] * 1966


DREAMSCAPE * Joseph Ruben * 1984
DR. JEKYLL and MR. HYDE
EASTERN PROMISES * stars Viggo Mortensen, Naomi Watts * 2007
EDGE OF TOMORROW * stars Tom Cruise, Emily Blunt
EDWARD SCISSORHANDS * stars Johnny Depp, Winona Ryder and Dianne Wiest * Tim Burton 1990
ENDER'S GAME * Harrison Ford Asa Butterfield
END OF DAYS * 1999
ENEMY OF THE STATE * Tony Scott * 1998
ERIN BROCKOVICH based on a true story * 2000
ESCAPE FROM NEW YORK * FROM LA (96) * John Carpenter * 1981
ESCAPE TO WITCH MOUNTAIN John Hough * 1975 * Eddie Albert, Ray Milland, Donald Pleasence Two mysterious orphan children have extraordinary powers and are chased by a scheming millionaire. But where do these kids really call home?
THE EXORCIST Exorcist theme song 4:20

4: Rise of the Silver Surfer * Tim Story * 2007
The Faraday Cage [named after inventor] on Television, see Midsomer Murders and Perry Mason
FIRESTARTER * Mark L. Lester 1984
First Heaven film samples like Kafka in process
FOUR HORSEMEN OF THE APOCALYPSE, THE * 1921
THE FLY * Kurt Neumann * 1958
FRINGE - season two video clip with Leonard Nimoy as mysterious William Bell * 2009 - more
information about Leonary Nimoy return to FRINGE
FROM DUSK TILL DAWN * 1996

GASLIGHT [Murder in Thornton Square] * 1944
GHOST * Jerry Zucker * 1990 ~ Whoopi fanpage WG
GHOST AND MRS. MUIR * Joseph L. Mankiewicz 1947
GHOSTBUSTERS * Ivan Reitman * 1984
GHOST RIDER * Mark Steven Johnson * 2007 - The Ghost Rider Transformation
Nicolas Cage Flix and Nicolas Cage notes
GHOST STORY John Irvin 1981
Stars: Fred Astaire, Melvin Douglas, Douglas Fairbanks Jr., John Houseman, Alice Krige, Craig Wasson
GHOST TOWN
THE GHOST WHISPERER • TV series
GODS AND MONSTERS * Bill Condon November 1998
Writers: Christopher Bram (novel), Bill Condon (screenplay)
Stars: Ian McKellen, Brendan Fraser, Lynn Redgrave
GODZILLA, in his various incarnations
THE GOLDEN COMPASS Chris Weitz * (2007
Writers: Chris Weitz (screenplay), Philip Pullman (novel) * Stars: Nicole Kidman, Daniel Craig, Dakota Blue Richards, more
GOOD NIGHT AND GOOD LUCK * George Clooney * 2005 GC
GOOD SHEPHERD, THE * stars Matt Damon, Angelina Jolie, Robert De Niro * 2006
THE GOOD WITCH * 2008
GOTHIKA * Halle Berry fanpage [includes X-Men characters]
GREED * Erich von Stroheim * 1925
GUARDING TESS * Hugh Wilson * 1994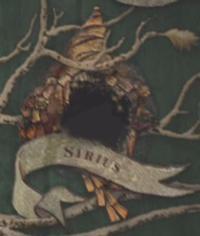 HAMLET * Laurence Olivier 1948
HARRY POTTER AND THE DEATHLY HALLOWS * go to Potter Navigation
HARRY POTTER - Hogwarts Ghosts - GOBLET OF FIRE [Weasley Tent - Quidditch]
HARRY POTTER - ORDER OF THE PHOENIX [OOP links]
Harry Potter the Prisoner of Azkaban: Harry, Hermione, and the time turner youtube 8:56
Haxan Häxan: Witchcraft Through the Ages * 1922 * Benjamin Christensen's legendary silent film uses a series of dramatic vignettes to explore the scientific hypothesis that the witches of the Middle Ages suffered the same hysteria as turn-of-the-century psychiatric patients. Häxan is a witches' brew of the scary, gross, and darkly humorous.
HEREAFTER * Clint Eastwood * 2011
links to Trump XIX The Sun, soul mate links
Stars: Matt Damon, Cécile De France and Bryce Dallas Howard
HIGH SPIRITS * Neil Jordan * 1988
HOUND OF THE BASKERVILLES, Sherlock Holmes * Terence Fisher * 1959
HULK, THE [tv series] and movie versions
HUNCHBACK OF NOTRE DAME Lon Chaney
THE HUNT FOR RED OCTOBER * 1990 [Sean Connery Star Menu]
HUNTING PARTY, THE Richard Shepard 2007
Stars: Richard Gere, Terrence Howard, Jesse Eisenberg, more
THE ILLUSIONIST * Neil Burger * 2006
I MARRIED A WITCH * Rene Clair * 1942
INCEPTION - 2010
INCREDIBLE SHRINKING MAN, THE * Jack Arnold 1957
INDEPENDENCE DAY * 1996, spoofed in Mars Attacks! 1996
INDIANA JONES - George Lucas fanpage * Harrison Ford fanpage
* RAIDERS OF THE LOST ARK - TEMPLE OF DOOM - THE LAST CRUSADE - KINGDOM OF THE CRYSTAL SKULL
INGLORIOUS BASTERDS * Quentin Tarantino
INSOMNIA* Christopher Nolan * 2002
INSIDE MAN * Spike Lee * 2006 stars Denzel Washington, Clive Owen
INSIDIOUS * 2011
THE INTERNATIONAL * Tom Tykwer * 2009
INTERRUPTED JOURNEY, THE aka The UFO Incident * Richard A. Colla * (1975) (TV)
IN THE LAND OF BLOOD AND HONEY * Angelina Jolie * Roger Ebert review
THE INVASION * 2007 * stars: Nicole Kidman, Daniel Craig
INVASION of the BODY SNATCHERS * 1956 - 1978 - 1993 and 2007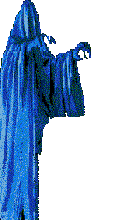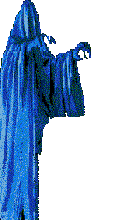 INVISIBLE MAN, The James Whale 1933
Writers: H.G. Wells, R.C. Sherriff (screenplay), more
Stars: Claude Rains, Gloria Stuart, William Harrigan
The Invisible Man (TV series 1975–1976)
Creators: Harve Bennett, Steven Bochco
Stars:David McCallum, Melinda O. Fee, Craig Stevens
The weekly adventures of Dr. Daniel Westin, an invisible scientist working
as an agent for a private thinktank.
THE ISLAND
IT CAME FROM BENEATH THE SEA * 1955
I WALKED WITH A ZOMBIE Jacques Tourneur 1943
Tourneur summons an existential conflict between the living and the dead.

JAWS * 1975
JOURNEY TO THE CENTER OF THE EARTH * Henry Levin * 1959
JURASSIC PARK - The Ultimate 'future is past' thrillers - Jurassic Park theme song 3:20

KAFKA
THE KINGDOM * 2007 * stars: Jamie Foxx, Jennifer Garner
KING KONG * Peter Jackson * 2005
KNOWING * Alex Proyas * 2009
Körkarlen * Victor Sjöström * 1921

LABYRINTH [visit @ alchemy and dowsing links]
LADYHAWKE * * * Michelle fanpage - LADYHAWKE Fanpage see also
stars: WHAT LIES BENEATH [Harrison Ford, Michelle Pfeiffer] * Robert Zemeckis * 2000
THE LAKE HOUSE * Alejandro Agresti * 2006 ~ Keanu fanpage
THE LAKE HOUSE numbers
THE LAST WAVE
LAW ABIDING CITIZEN
LEAGUE OF EXTRAORDINARY GENTLEMEN Stephen Norrington * Stars: Sean Connery, Stuart Townsend, Peta Wilson. more
THE LEOPARD MAN Jacques Tourneur 1943
LES DIABOLIQUES * 1955
LIONS FOR LAMBS * Robert Redford * 2007 * stars: Tom Cruise, Robert Redford, Meryl Streep
LITTLE SHOP OF HORRORS, THE - also THE LITTLE SHOP OF HORRORS * Roger Corman 1960
LORD OF WAR * 2005 - Nicolas Cage fanpage
THE LOST BOYS

MALEFICENT Angelina Jolie * Robert Stromberg 2014
MAN ON FIRE * Tony Scott * 2004 - Denzel Washington fanpage
see also CRIMSON TIDE * Tony Scott * 1995
MAN WHO SAW TOMORROW, THE
MARNIE * Hitchcock * 1964
MASTERS OF THE UNIVERSE Dolph Lundgren, Frank Langella and Meg Foster * IMDb Gary Goddard 1987
THE MATRIX * Keanu Reeves * Wachowski Bros. * 1999 - the zion archives – interviews * Matrix Quiz
[also see Morpheus, Lord of Dreams, from The Sandman - paper doll costume cut out]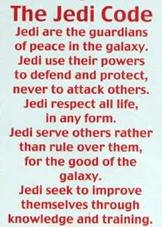 MEDIUM [TV series]
MEN IN BLACK - I, II, III * Barry Sonnenfeld 2012
MEN WHO STARE AT GOATS
METEOR * 1979
METROPOLIS * 1927
MICHAEL CLAYTON * 2007 stars: George Clooney, Tim Wilkerson
Midsomer Murders, Series 8: Second Sight – A mysterious death brings Detective Tom Barnaby [John Nettles] and Sergeant Dan Scott [John Hopkins] to Midsomer Mere, where villagers claim psychic powers. Beautifully constructed Faraday Cage makes a cameo appearance. Intelligent look into second sight although the script comes across as confused about the difference between psychic gifts [sensorium] and clairvoyant ability [skull, 6th sense].
THE MINORITY REPORT * Tom Cruise * Steven Spielberg * 2002
MR. SARDONICUS * William Castle * 1961
THE MUMMY * Boris Karloff * Karl Freund * 1932
THE MUMMY * Stephen Sommers * 1999
MUNICH * Steven Spielberg * 2005
THE MUNSTERS aka "Meet The Munsters" * TV series 1964-1966
MURDER ON THE ORIENT EXPRESS * Sidney Lumet * 1974

THE NAME OF THE ROSE * Jean-Jacques Annaud *1986
NEVERWHERE * tv mini-series based on book by Neil Gaiman * 1996
NEXT * Lee Tamahori * 2007
NIGHTMARE BEFORE CHRISTMAS * 1993
THE NIGHT STALKER - Darren McGavin tribute
NON-STOP * Liam Neeson, Julianne Moore, Scoot McNairy suspense at 40,000 feet! * Jaume Collet-Serra 2014
NOSFERATU * 1922
NOTORIOUS * Alfred Hitchcock * 1946
OLD DARK HOUSE, The * James Whale 1932
Stars: Boris Karloff, Melvyn Douglas, Charles Laughton, Lilian Bond, Ernest Thesiger, Eva Moore,
Raymond Massey, Gloria Stuart
ON THE BEACH * Stanley Kramer 1959
THE OTHERS * 2001
OUTBREAK * 1995
OUTLAND * Peter Hyams * 1981
THE OX-BOW INCIDENT

PAN'S LABYRINTH/ El Laberinto del Fauno * Guillermo del Toro 2006
PERCY JACKSON: Sea of Monsters * Logan Lerman, Alexandra Daddario, Brandon T. Jackson * Thor Freudenthal 2013
PERFECT STRANGER * 2007 * stars: Halle Berry, Bruce Willis
PERRY MASON AND THE SINISTER SPIRIT
PERRY MASON, THE MEDDLING MEDIUM – Perry Mason must establish the possibility his client could have been in an actual trance though she did convincing impersonations in the past. This case displays a decisive fly on the wall look into the regimen of paranormal testing, demonstrated by Dr. Pluharich, for the court. Faithful rendering of 1950s tests that have been utilized by scientists over the years to investigate precognition, ESP, luck, and so on.
Person of Interest (TV series)
Person of Interest recent episodes
PET CEMETERY * 1989
PHANTOM CARRIAGE, THE aka Körkarlen * Victor Sjöström * (1921) - It's New Year's Eve. Three drunkards evoke a legend. The legend tells that the last person to die in a year, if he is a great sinner, will have to drive during the whole year the Phantom Chariot, the one that picks up the souls of the dead... David Holm, one of the three drunkards, dies at the last stroke of midnight. videos this link include Ingmar Bergman on Victor Sjöström's The Phantom Carriage * see also Favourite Flicks from silent - today
PHANTOM OF THE OPERA * Rupert Julian, Lon Chaney * 1925
in the 1925 silent picture, look at Chaney's brilliant hands (he did his own beautifully ghastly makeup), he is a monster.
PINOCCHIO * 1940
PIRATES of the CARIBBEAN: The Curse of the Black Pearl * 2003
THE PIT AND THE PENDULUM * 1991
PLAN 9 FROM OUTER SPACE
PLAY MISTY FOR ME * Clint Eastwood * 1971
POLTERGEIST * Tobe Hooper, Steven Spielberg * 1982
PORTRAIT OF JENNIE * William Dieterle 1948
PRACTICAL MAGIC * Practical Magic 1998
PREDATOR collection of unusual screenshots * John McTiernan 1987
THE PRESTIGE * Christopher Nolan * 2006
PRIEST * 2011
PRIMAL FEAR * Gregory Hoblit * 1996
PSYCHO * Hitchcock * 1960
PULP FICTION * 1994


QUEEN OF THE DAMMED

RAIDERS OF THE LOST ARK * 1981 [MYSTIQUE]
THE RAINMAKER * 1997
RANDOM HARVEST * 1942 - see also LOST HORIZON * 1937
REAR WINDOW * Alfred Hitchcock * 1954
REBECCA * Alfred Hitchcock * 1940
RED Bruce Willis, Morgan Freeman, John Malkovich and Helen Mirren pix * Robert Schwentke 2010
based on comic book by Warren Ellis and Cully Hamner RED
RING/ RINGU * Hideo Nakata, Chisui Takigawa Japan, 1998
RISE OF THE PLANET OF THE APES * 2011
RISING SUN * THE ROCK - Sean Connery Star Menu
RITE, THE - based on a true story * 2011
THE ROAD WARRIOR aka Mad Max 2 * 1981
ROSEMARY'S BABY * Roman Polanski 1968
RUNAWAY JURY * Gary Fleder * 2003

SALT * Angelina Jolie, Liev Schreiber * Philip Noyce 2010 * Evelyn Salt
SANKOFA * 1993
SATAN BUG, THE * John Sturges 1965
SATURN 3 * Stanley Donen 1980
THE SCAR * Steve Sekely 1948, original title HOLLOW TRIUMPH
SCOOP Stars: Scarlett Johansson, Hugh Jackman, and Ian McShane * Woody Allen 2006
SCROOGE * Ronald Neame 1970 [Alec Guinness]
SEARCHERS, THE * John Ford 1956
SEARCH FOR BREIDY MURPHY
SEASON OF THE WITCH * Dominic Sena 2011
-Nicolas Cage, Ron Perlman, Claire Foy - 14th-century knights transport a suspected witch to a monastery, where monks deduce her powers could be the source of the Black Plague.
SERPICO * Sidney Lumet 1973
SEVEN * 1995 * stars: Brad Pitt, Morgan Freeman
SEVEN DAYS IN MAY * John Frankenheimer 1964
SEVENTH SEAL, THE * Ingmar Bergman 1956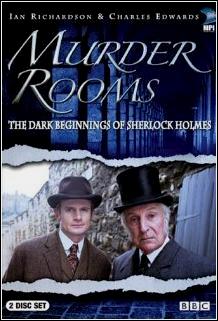 SEVENTH SIGN, THE * Carl Schultz * 1988 * Stars: Demi Moore, Michael Biehn and Jürgen Prochnow
SHADOW OF A DOUBT * Alfred Hitchcock 1943
Sherlock Holmes and Sir Arthur Conan Doyle dedicated to Arthur Conan Doyle and some of the actors who have played the great detective and his faithful companion
SHERLOCK HOLMES and SHERLOCK HOLMES: A Game of Shadows * Guy Richie * 2011
SHERLOCK HOLMES, The Adventures of: The Eligible Bachelor * Jeremy Brett, David Burke, Rosalie Williams * This highly detailed series recreated the adventures of Conan Doyle's Victorian detective in painstaking detail, sometimes to the extent of recreating the illustrations which accompanied the original story publication in "Strand" magazine during the late 19th century. * Creator: John Hawkesworth 1984-85
Sid and Nancy
SILKWOOD Mike Nichols * 1983
A SIMPLE WISH * 1997
THE SIXTH SENSE *
SLEEPY HOLLOW * Tim Burton * 1999
THE LEGEND OF SLEEPY HOLLOW * Clyde Geronimi-Jack Kinney * 1958
THE SECRET OF NIMH * 1982
SECRET OF ROAN INISH * John Sayles 1994
THE SHINING - Stephen King * Stanley Kubrick 1980
SHUTTER ISLAND * Martin Scorsese 2010
Interview with Martin Scorsese - Spike Lee Interview with Martin Scorsese
SIGNS * Night Shyamalan 2002
SLEEPING BEAUTY * 1959
SNEAKERS * Phil Alden Robinson * 1992
SNOW WHITE AND THE SEVEN DWARVES
SON OF KONG, THE * 1933
SORCERER'S APPRENTICE * 2011
SOYLENT GREEN * 1973
SPELLBOUND * Alfred Hitchcock * 1945
SPHERE * Barry Levinson * 1998
SPIDERMAN * Sam Raimi * 2002
SPIDERMAN II
SPIDERMAN III
SPY GAME * Tony Scott * 2001 * Robert Redford movies * Brad Pitt movies
SSSSSSS * Bernard L. Kowalski * 1973
STARDUST * Matthew Vaughn * 2007
STAR TREK: Nemesis * 2002 * stars: Patrick Stewart, Brent Spiner
STAR TREK II: WRATH OF KHAN

STAR WARS * George Lucas * Harrison Ford * Anakin: I want more
STARDUST - see Transformation, Transfiguration, Shapeshifters
STATE OF PLAY - see Trump IX The Hermit, The Hooded Man, Jedi Knight
STREET KINGS - Keanu Reeves
SUDDENLY LAST SUMMER * Joseph L. Mankiewicz * 1959
SURROGATES - Bruce Willis
SWEENEY TODD The Demon Barber of Fleet Street * 2007

TAKEN - stars Liam Neeson, Maggie Grace and Famke Janssen * 2008
TAKEN2 * - Olivier Megaton * 2012
stars Liam Neeson, Maggie Grace and Famke Janssen
TEKWAR: Tek Justice - Tek Lords - based on books by William Shatner
THE TERMINATOR 1984
THE HUNTING PARTY - Richard Gere
THAT LADY IN ERMINE * 1948
THEM! * Gordon Douglas * 1954 - see also STARSHIP TROOPERS
THIEF OF BAGDAD * Raoul Walsh 1924
THING, THE * John Carpenter * 1982 [remake of the 1951 classic]
THINGS TO COME * William Cameron Menzies * 1936 * A landmark collaboration between writer H. G. Wells, producer Alexander Korda, and designer and director William Cameron Menzies, Things to Come is a science fiction film like no other, a prescient political work that predicts a century of turmoil and progress. Skipping through time, Things to Come bears witness to world war, disease, dictatorship, and, finally, utopia. Conceived, written, and overseen by Wells himself as an adaptation of his own work, this megabudget production, the most ambitious ever from Korda's London Films, is a triumph of imagination and technical audacity.
THX 1138 * George Lucas * 1971
TIME AFTER TIME * Nicholas Meyer * 1979
THE TIME MACHINE * George Pal * 1960
THREE SOVEREIGNS FOR SARAH * 1985
TOPPER * Norman V. McLeod 1937
TOUCH OF EVIL * Orson Welles *1958
TRANSFIGURATION
TRANSFORMERS * 2007
TRANSYLVANIA 6-5000 * Chuck Jones and Maurice Noble (co-director) * 1963
TRON rewind
TRON LEGACY
TURN OF THE SCREW, THE * Jack Clayton 1960

UNBREAKABLE * M. Night Shyamalan * 2000
THE UNFORGIVEN * Clint Eastwood * 1992 * stars: Clint Eastwood, Gene Hackman
UNKNOWN * Stars: Liam Neeson, Diane Kruger and January Jones * Jaume Collet-Serra 2011
U.S. MARSHALS * Stuart Baird * 1998
V
VALKYRIE * Bryan Singer * 2008
VAN HELSING * Stephen Sommers 2004
THE VANISHING ON 7th STREET * Brad Anderson
VANILLA SKY * Stars: Tom Cruise, Penélope Cruz and Cameron Diaz * Director: Cameron Crowe 2001
VERTIGO * Alfred Hitchcock * 1958
VIBES * Ken Kwapis * 1988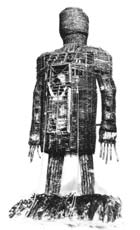 THE VILLAGE
VILLAGE OF THE DAMNED * UK director Wolf Rilla 1960
VILLAGE OF THE DAMNED * John Carpenter 1995
Stars: Christopher Reeve, Kirstie Alley, Linda Kozlowski
VIRTUOSITY * Brett Leonard * 1995

WALLACE & GROMIT: The Curse of the Were-Rabbit * 2006
WANTED * Stars: Angelina Jolie, James McAvoy and Morgan Freeman * Timur Bekmambetov 2008
WAR OF THE WORLDS * Steven Spielberg * 2005 Official Site * Tom Cruise fanpage
THE WAR OF THE WORLDS * Byron Haskin * 1953
WHAT LIES BENEATH [Harrison Ford, Michelle Pfeiffer] * Robert Zemeckis * 2000
Whiptail Lizards - GOD HATES CHECKERED WHIPTAIL LIZARDS the parthenogenetic, pseudocoupling titular lizards
THE WHISTLEBLOWER * based on the true story of Kathryn Bolkovac * Larysa Kondracki 2011
WICKER MAN, THE
WILD ONE, THE * Laslo Beenedek 1954
WILLY WONKA & THE CHOCOLATE FACTORY
WINGS OF DESIRE * Wim Wenders 1987
THE WINSLOW BOY * David Mamet
Nigel Hawthorne, Rebecca Pidgeon, Jeremy Northam * 1999
Robert Donat, Margaret Leighton, Cedric Hardwicke * 1948
WITCHES * Nicolas Roeg 1990
WITCHES OF EASTWICK * George Miller * 1987
THE WIZARD OF OZ * Victor Fleming * 1939
WOLF * Mike Nichols 1994 *


THE WOLF MAN * [Lon Chaney, Jr. & Bela Lugosi] * 1941
WORLD WAR Z Brad Pitt, Mireille Enos, Daniella Kertesz * Marc Forster 2013
THE WRONG MAN * Alfred Hitchcock * 1956

X-MEN [see Halle Berry and Ian McKellen]
X-MEN ORIGINS: Wolverine * 2009

Yoda Dixie-Chicked - SHUT UP & SING Barbara Kopple, Cecilia Peck * 93 min - Documentary 2006
YOUNG FRANKENSTEIN * Mel Brooks 1974

ZARDOZ * John Boorman * 1974
Stars: Sean Connery, Charlotte Rampling, Sara Kestelman












Darren McGavin The Night Stalker

Carl Kolchak: You must really enjoy your work.

Nurse Eisen: A well-done autopsy is a joy forever.
DVD details for The Night Stalker
[opening narration]

Carl Kolchak: This is the story behind the most incredible series of murders to ever occur in the city of Seattle, Washington. You never read about them in your local newspapers or heard about them on your local radio or television station. Why? Because the facts were watered down, torn apart, and reassembled...in a word, falsified.
Scifi Channel has regular showings of The Night Stalker
10 A.M.-4 P.M.
Dr. Gerrit Koets in "My Wicked, Wicked Ways... The Legend of Errol Flynn"
[Don Taylor 1985]
Gus Sands in "The Natural"
[Barry Levinson 1984] - see Robert Redford fanpage
Capt. Russ Peters in "The Court-Martial of Billy Mitchell"
[Otto Preminger 1955]
Review: "Colonel Mitchell has seen too many trusted comrades die when he and they knew that their deaths were caused by the criminal negligence of his military superiors. Mitchell does the unthinkable. He goes public with his accusations and is court-martialed. The first half sets up this courtroom drama with sterling performances by Jack Lord, Elizabeth Montgomery, and Darren McGavin. As his friends die, you can sense that Mitchell;s iron-bound duty not to break the chain of command is beginning to rust."
The movie conveys the suggestion, but not the confirmation, that predictions made by Mitchell were on target. Had the top brass failed to relocate the hidden ammunition dump under the Pearl Harbor baseball diamond, the whole base, and island of Hawaii, would have been blown into the netherworld. When the attack began the Japanese continued to bomb the field, looking for the big hit. This is because, when the base was built, military construction employed Japanese labor. The workers knew where to drop bombs when they returned as zero pilots. Mitchell succeeded in protecting the most vulnerable area of the island, thank God, but he seldom receives credit for his heroism.
Note: Japanese attacked US at Pearl Harbor, war declared Dec 7, 1941
Uranus/Alcyone-Pleiades
check Eyewitness Pearl Harbor Trump XV and Trump XVI
Darren McGavin - Kathie Browne McGavin's Official Home
The Night Stalker came into this world with a lot going for it and a few problems that were generally out of focus. Friday night at 9-10 has never been the most popular time slot in prime-time. In fact, it has been more of a death row, as McGavin preferred to call it, "It's the armpit of the world. Everybody dies in that hour, on all networks."
McGavin had two years to ponder the show structure [Mercury and Saturn], and he thought it could be done. "We can make it fun," he said. "As for the horror side, we're not going to show much. I don't believe papier-mâché masks or rubber fins induce fear, so you're not going to see much of the monsters, but you'll see what he's done, and the fear he creates in others."
Mrs. McGavin, actress Kathie Browne says, "He's very, very close to Kolchak. The people who really love The Night Stalker love Kolchak because he never gives up. He's fighting, always fighting. You can take the monsters and take them to be anything you want – the government, big business, corrupt officials. Their hero comes at the end, beaten up but ready to go on fighting another day. I think Darren has a lot of that in his own personality." (Quotes taken from The Night Stalker Companion, by Mark Dawidziak.)
go Ron Updyke @ Jack Grinnage's web page
Darren McGavin Birth Information
May 7, 1922 Destiny Path: 5 + 7 + 14 = 26/ 8
Spokane, Washington

Sun 16 Taurus
Mercury 0 Gemini conjunct Pleides

Vulcanus, Venus, Ain, and Aldebaran conjunct 7-8 Gem [references to the eye of the Bull, one of the four regents of heaven or archangel guardians.] This aspect may contribute to McGavin's fondness for his many star reporter/photographer characters. The eye represents both seeing and being seen.

The Night Stalker could often defend himself in a dark, dank, deserted place by using the flash on his pocket camera. Unfortunately, the film was often confiscated by the police before he could develop the picture. Kolchak often invited critics or skeptics [who don't like to be wrong] to 'see for themselves' and so was usually unable to salvage any tangable evidence of his paranormal encounters.

February 25, 2006 Curtain: 2 + 25 + 2006 = 17/ 8 Year
7:10 A.M. approximately, PST Los Angeles, California

Number List 1-9
Trump VII and VIII

Numbers for Darren McGavin and Kathie Browne McGavin