JUPITER AND SATURN

Each time both business planets complete an orbit and return to home positions where they were deposited in the birth chart, a cycle closes and "renewal" takes off. Jupiter (expansion, speculation, adventure) completes his orbit under twelve years (11 years, 315 days). Saturn (contraction, frugality, "by the book") takes over twice the time to rotate round the Sun and return to his original degree within the birth chart ~ a full cycle is 29 years and 167 days. You could call them the "Bull" and the "Bear" of your astrological chart when it comes to financial assessment and strategy. When either of these two heavenly bodies "comes home" there is a change in perception about who you are and what your destiny is.


"It is turning nothing into something that constitutes the heroic act. This is also the principle of creativity.


It is also the principle of being a god, for only a god can create something out of nothing. This is one reason the story of creative people so often seems to aspire to the sacred."
-Howard Suber



The Grateful Dead
Haight and Cole
Haight Street Fair, 1969

Garcia's only Saturn Return occurred in 1970 at age 29 1/2, when the band released, 'American Beauty' (includes electric folk-rock staples: Truckin, Sugar Magnolia, Box Of Rain and Friend of The Devil) and their acoustic masterpiece, 'Workingman's Dead', both with Warner Brothers. During this process, Garcia's diligence and inspiration fueled The Dead's highly defined commitment to perfection that underscored these aptly titled albums. Both managed to usher in financial and artistic acknowledgment, almost compensating for the repeated loss of their instruments, tax problems and pirating (generally plaguing them during the 70s.) Garcia fanned out musically into several movie soundtracks during his career, including his unique banjo in the remake of the spooky thriller, "Invasion of The Body Snatchers", and in 1970 he worked on Antonioni's, "Zabriskie Point".
Evangeline Adams sheds considerable light on Garcia's business planets in their zodiacal 'garments': "In Cancer, Jupiter is in the house of his exaltation, and that sign being above all a symbol of pleasure, we may naturally expect that it will bring out the truly "jovial" qualities of the planet. This is undoubtedly the case, the native is good-humored, benevolent, and humane; the emotional nature and the imagination are strong." People with Jupiter exalted in Moonchild: 3rd Earl of Carnarvon, Andrew Carnegie, Harrison Ford, Jesse James, Franz Liszt, Aristotle Onassis, Mark Twain, Rudolph Valentino.


"There's plenty of boys that will come hankering and gruvelling around you when you've got an apple, and beg the core off you; but when they've got one, and you beg for the core
and remind them how you give them a core one time, they make a mouth at you and say thank you most to death, but there ain't a-going to be no core."
~Mark Twain - Tom Sawyer Abroad (1894)






Evangeline Adams on Saturn in Gemini, Sign of The Twins: "The sign Gemini is altogether too airy to harmonize entirely with Saturn; the only quality in common is the intellectuality. But the intellectuality of Gemini is inspirational rather like a child's, while that of Saturn is the wisdom of age and experience. When both sign and planet are dignified, the combination is superb (as for Dante, "The Divine Comedy"… and Albrecht Durer, one of the most austere and pure draughtsmen that ever took pencil in hand)…" Saturn in Gemini aspects in his birth chart indicate the absent external role model (father) during Garcia's childhood. Some other people with Saturn in Gemini: John Quincy Adams, Francis Bacon, Sigmund Freud, Kahlil Gibran, Percival Lowell, Jimmy Page, Tyrone Power.

Garcia enjoyed the blessing and benefit of Jupiter Returns approximately every twelve years, in 1954, 1966 (acquired "Captain Trips" jacket), 1978 ('Shakedown Street', Arista), and in 1990 ('Without A Net', Arista). Jupiter helps us realize our higher self soul powers by recognizing the teacher within. Tarot Trump IX, The Hermit symbolically refers to the teacher in our dreams, this same urge for spiritual freedom. When Garcia recorded 'American Beauty', during his Saturn Return, he took the opportunity to ask David Grisman to contribute. During Garcia's final Jupiter Return in 1990 both musicians reunited and assumed an unrelenting agenda. Their pedal to the metal effort to press on to high grade taped sessions continued well into the following year. Both prospered via the award winning acoustic disc releases, 'Garcia/Grisman', and 'Not For Kids Only'. These are essential for any well rounded musical library. An earlier bluegrass pick from the well-tuned team, 'Old And In The Way', remains one of the most popular bluegrass albums of all time.

Jupiter and Saturn
see Rockefeller
print of Garcia palm

Also during the final months of 1990, Garcia candidly reported some of his quests and adventures through Thunder's Mouth Press, ON THE BUS. Its a FURTHER look into the madcap exploits from The Bus Trip (1965) and alternative lifestyles during the 60s for posterity wherein Captain Trips combines his commentary for the record with Ginsberg, Kesey, Leary et al.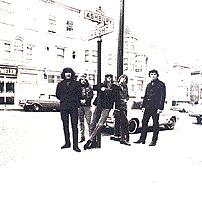 Garcia's Saturn square Sun aspect in 1972 helped to generate GARCIA - A SIGNPOST TO NEW SPACE, from Straight Arrow Books. But at the same juncture, Pig Pen (aka Ron McKernan), the Dead's driving bluesman, believing that "...death, a necessary end, will come when it will come" initiated first withdrawals from this dimensional paradigm, flatly refusing to alter his lifestyle one iota and abstain from 'the grape'. Spring of 1973, Pig Pen took his harp break to higher dimensions; he will forever be revered and loved. Thank heaven for TAPES!!


The unprecedented generosity of these gifted musicians is inscribed on The Western Mountain for all time. The account lists of The Grateful Dead "saving the day" run into the New Era. Heralded by Garcia's Leo Sun and Moonchild Jupiter, the line up reflects the power themes of Robert Hunter's Leo/Moonchild perceptions and spirit, supported by the underlying bass from Phil Lesh with his Pisces Sun and Aries stellium, Weir's dominant asymmetrical Libra rhythm, Kruetzman and Hart's universal fire and multidimensional solid rock beat. Their higher standards and unprecedented number of free concerts and benefits they played for San Francisco's alternative culture during the 60s and 70s established their record for the most free concerts given by any band in the history of music.

In 1978 Jerry's Jupiter returned to his home position for the third time (spiritual renewal, philosophical renovation) with Luna over Venus bringing up the trip to Egypt where The Dead played at The Great Pyramid. The members in the band went deep and reinvented themselves yet again just as they had initially when, passing their identity tests running the Acid Test gauntlet they acquired the name that guaranteed larger than life rewards and punishments. Once again they experienced a resurgence of personal peace and power. Garcia made full use of the lessons that taught him how to return good for evil, and how to extend a helping hand to all humanity to lift people up through sheer nobility of purpose. This marked his last spiritual renewal before the Dead's 25th Anniversary (in 1990, the year of his fourth, and last Jupiter Return, when they bid goodbye to Brent Mydland).
Many bands took some "time out" during the 80s ~ still The Dead kept on truckin.

"The Quest is the chief activity of the divine hero. It is the journey to the other world (death) and back again, or simply the journey from that world to this. The important thing about the Quest is not simply that the hero makes the journey, but that the knowledge of that journey is received in this world. That knowledge acts as a map for others who will follow him; and it is only in this world that the hero can, as heavenly messenger boy, deliver his gift."
-Howard Suber

Garcia's inclination to assist others, even though his gifts were sometimes misunderstood or thought to be dangerous (as in The Touch Of Grey, "I will survive!") were essentially drawn from his progressed Libra aspects throughout the decade, particularly during the trip to Egypt. Some of the issues embraced while processing Jupiter (Tin) speak to the truth that it is a less difficult thing to give, than to know how to give wisely. To act with true generosity is a far more complex matter than is commonly recognized. The length of Grateful Dead concerts is legendary (4~6 hours at times), their shows more a social institution than a musical act. "There Is Nothing Like A Grateful Dead Concert!"

Sometimes it is said, the real difficulty in climbing the mountain can be the pebble in your shoe, even for a hero. This was proven true in Garcia's case in 1986, as his progressed Scorpio reckoning sent him into a coma, dwelling in death's antechamber for days. Because of his earlier ego-loss experiences through experimentation with psychedelics in the 60s or through forces unseen, he acted out a birth, death, rebirth saga in traditional Leo hierophant style, with appropriate mystery drama facades. He re-enacted his initial debut performance (the hero displays characteristics such as unusual strength or cleverness at or before birth and rebirth) with all the tricks of the trade and illuminating techniques he'd acquired during his intrepid travels. Garcia was back!!

The Grateful Dead instantly succumbed to the unanticipated success of their one and only top forty hit and climbed the charts to #1 with their IN THE DARK CD single, "A Touch Of Gray". Garcia's heart had been massaged back into action by ministering angels for one last go-round reach for the brass ring.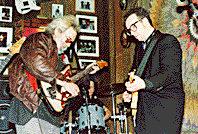 Did The Grateful Dead get too big for their boots? They were honored everywhere, on TV, made movies, hit top 40 heights, knocked on heaven's door with Bob Dylan, tripped with Cassady, Kerouac and Kesey, sampled Cherry Garcia with Ben and Jerry (just kidding)…

A RELIX review of the '89 tour: "With the band still growing in popularity, the 'sunny side of the street may be dark' (to paraphrase Shakedown Street)… Mixed reports from the band's Southern tour prove Dead-mania is still spreading and, while there are hopeful signs developing within the explosion, a few "Dead-enders", with their irresponsible behavior in some places, are giving a bad name to all Dead Heads." Dead publicist Dennis McNally said, "Vending and camping are killing The Grateful Dead… we are in danger of going up in flames from our own success."

above, Garcia jams* with Elvis Costello at Sweetwater in Mill Valley
Sweetwater Music Hall open Jan 27, 2012
19 Corte Madera Ave. in Mill Valley

They postponed the release of their studio album, 'Built To Last', that heavily featured Mydland, and pondered their most propitious course of action leading to their huge 1990 anniversary year. The classic dilemma for an Irish hero: To play or not to play? That is the question.

ON THE SIDE: At this juncture it should be noted that even Western MDs know that an individual's life path might be read should the physical temple be opened and the viscera examined. This could be why Roman Law prohibited all except physicians and gladiators from viewing internal organs, under pain of death. A fixed number of heartbeats and breaths are allotted to incarnate beings yet few take advantage of them all. I mention this is due to speculation about Garcia's final passage out of this dimension. There is always something strange about the death of the hero, perhaps a supernatural feature, a sacrificial element with an emotional climate suggesting tragedy or mysterious forces at work, as with Elvis Presley or Neal Cassady, and Arthur of Britain; see the execution of Christ and Spartacus; in the case of Caesar, Kennedy, and John Lennon, the act of assassination or murder dominates.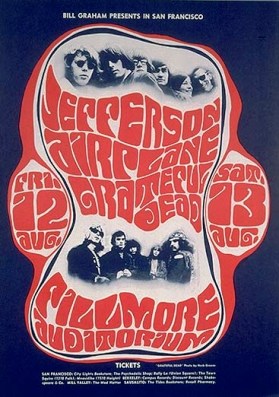 His overview? Garcia knew someday his "cosmic spark" double would someday return, coming back round to marry his own; then he would disappear. So miraculous returns from two brushes with the dire wolf, (diabetic coma in late 80s, exhaustion in early 90's) did not phase him. He fell in love and married a third time. In '95 he joined Sanjay Mishra on 'Blue Incantation', one of the most enticing meditation pieces I've heard since the 'East Meets West' album of the 60s. Garcia reprogrammed his heart, and set his timing to respond to all available options. Garcia ingeniously exercised his right to play through the maximum count of heartbeats and breaths his physical temple could produce. His close was eight days after his birthday, on August 9, 1995, at 4:23 AM. When heart and lungs simply reached their last beat. His golden selflessness should be properly spotlighted, rather than ignored for the price of a few lines in print; his vast contributions to us all will properly shine through our music history. His "grave" will be tended just as he tended so many others, that's what the name 'grateful dead' means after all, as a British folk story goes ~ tending final resting places. Strangely enough, one of Garcia's earlier houses in San Anselmo is said to be 'haunted' (not by him); in a related article you can read about that residence and former Scotland sites once owned by another guitar legend, Jimmy Page.

"This knight was indeed a valiant gentleman; but not a little given
to romance, when he spake of himself."
~John Evelyn, Diary Note (1651)

Although the hero's life is not usually a happy one, Garcia realized most of his profound dreams and through his music with The Grateful Dead he helped to materialize a fantastic vision for the world. As Nick Gravenites notes, "Jerry was lucky in his life because people loved him. He got to do things most mortals only dream about. He traveled all over the world, doing wild and interesting things. What else do you want out of life?"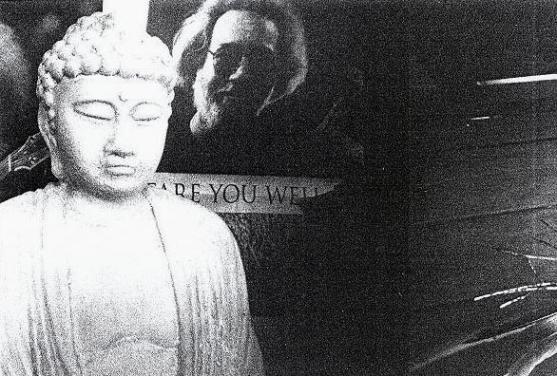 Garcia is survived by his third wife, Deborah Koons Garcia, and his four beautiful daughters: Heather, Annabelle, Teresa, and Keelin. His KFOG interview exit lines: "Ideally I would just like to disappear gracefully and not leave behind any legacy to hang people up. I don't want people agonizing over who or what I was when I was here when I'm not here anymore. I would like to be thought of as a competent musician. That would be good. I'd like that."



---

Early Warning Signs

How did you get started in music?

Jerry Garcia: My father was a professional musician, my mother was an amateur. I grew up in a musical household and took piano lessons as far back as I can remember. There was never a time in my life that music wasn't a part of.

The first time I decided that music was something I wanted to do, apart from just being surrounded by it, was when I was about fifteen. I developed this deep craving to play the electric guitar. I fell in love with rock 'n' roll. I wanted to make that sound so badly. So I got a pawn shop electric guitar and a little amplifier and I started without the benefit of anybody else around me who played the guitar, or any books.

My stepfather put it in an open tuning of some kind and I taught myself how to play by ear. I did that for about a year until I ran into a kid at school who knew three chords on the guitar and also the correct way to tune it. That's when I started to play around at it, then I picked things up. I never took lessons or anything.

Who particularly inspired you?

Jerry Garcia: Actually no particular musician inspired me, apart from maybe Chuck Berry. But all of the music from the fifties inspired me. I didn't really start to get serious about music until I was eighteen and I heard my first bluegrass music. I heard Earl Scruggs play five-string banjo and I thought, that's something I have to be able to do. I fell in love with the sound and I started earnestly trying to do exactly what I was hearing. That became the basis for everything else- that was my model.

-David Jay Brown & Rebecca McClen Novick
from a Magical Blend interview with Jerry Garcia

Garcia: bluegrass breakdown

"My grandmother was a big Grand Ole Opry fan. Yeah, I grew up in San Francisco listening to the Opry every Saturday night on the radio without knowing what I was hearing.

"In fact, my first 45 was a Hank Williams record, a song called, 'The Love Bug Itch.' It was a really stupid song but, hey, it was Hank Williams."

Highlighted
Garcia/Grisman projects include: Garcia - Grisman
Bluegrass Reunion
Check Old and In the Way, 1975 live recording at the old Boarding House in San Francisco

Ben and Jerry Cherry Smoothie Recipe

This recipe combines two favorites of many people, Ben and Jerry's Cherry Garcia and fresh cherries. A very sweet smoothie recipe with ice cream and cherry pieces.

Ingredients

1 sweet orange peeled and sliced
1/2 cup pitted cherries
1/2 cup pitted and sliced cherry pieces
1/2 cup ice cubes
1/2 a banana
1/2 cup Ben and Jerry's Cherry Garcia

Directions

Blend the unsliced cherries, ice cubes, banana, and ice cream until a smooth texture is formed. Sprinkle the sliced cherry pieces into your cup and pour the smoothie on top. Sprinkle more cherry pieces on top and enjoy a very 'cherry-ful' smoothie.

The following links are being tracked down - some pix will be replaced in the near future - angels working

In The Field With Dowsers
A Look Under The Surface and Behind The Superficial
tour of Jerry Garcia's San Rafael house, said to be haunted

Picture references:
Guild Starfire
Gibson Les Paul
Gibson SG
5/24/70
Strat
Wolf: 5/12/74
Travis Bean: Reposted
ad of Garcia with Travis Bean [Draper's Music Center] because all previous links are dead...
Tiger
7/14/85 #309
Black strat for MIDI 5/7/89 - (just below #5797) Wolf for MIDI 10/8/89 - #7848
Rosebud: 6/13/94 #26759
Lightning Bolt: 5/20/95 - #30799
www.deadimages.com/Grateful_Dead_Photos/Gallery6/Tour6.html
hot dead images
shot live alan hess photography







Grateful Dead concert music is saved and traded by tapers. Energy typically absorbed during attendance at a Deadhead concert is passed on by way of osmosis. Formal reviews are sometimes excellent, good, or mixed, as in this excerpt from Relix, Volume 16, 1989.
Greek Theater
By Steve Peters
You'd be hard-pressed to find a serious Deadhead worth his live tapes who isn't aware of the Grateful Dead's legendary performances at the Greek Theater. The band's annual trek to Berkeley to raise money for their charity, the Rex Foundation, is usually a notable highlight among their shows in any given year, and the cozy venue [7,000 – a far cry from JFK Stadium, to be sure!] has spurred the guys on to many a memorable jam. Tickets to the shows are second only to the band's New Year's Eve fetes in the hard-to-get category.
But any serious Deadhead will also tell you that the 'special nature' of any given show is irrelevant. The reasons why this band shines brighter than a dozen North Stars on some nights and can't seem to generate that same intensity on others are about as intangible as why there are black holes or where the universe might end. And that's as good an excuse as any as to why portions of this year's stand at the Greek did truly shine, while at other times the band's performance definitely fell into the black hole category.
For those inclined to think in purely cosmic terms, one possible factor might have been the late change in show dates, owing to an apparent schedule mix-up by the powers-that-be at U.C. Berkeley. It could have been a coincidence, but Thursday's opening show was the weakest of the trio, finding the band operating mostly at low tide with an occasional strong wave now and then.
The most memorable tunes from that performance came during the second set, when the Dead warmed things up considerably with a bouncy "Women Are Smarter"…. A typically mesmerizing take of "Eyes Of The World" preceded "Drums/Space…."

on stage in Berkeley CA

Friday's show was, by comparison, much more captivating although parts of the first set again seemed like little more than a warm-up. Fairly lifeless versions of "Row Jimmy" and "Built To Last," not to mention a positively confusing "Victim Or The Crime," pretty much set the tone until the band pulled a transcendent "Bird Song" from their hats, followed by an uplifting romp through "Promised Land" to finish off the set.
With the weekend's performance half-completed, the Dead finally caught fire in the second half of Friday's show, and the result was the best set of the weekend.
A high-energy trading off lead vocals was a great indicator of where things were going as the band displayed a fierce determination to turn some heads and get some hips shakin' for the first time in two days.
.... The rest of the set was equally high-caliber, with Jerry strutting through a pleasant "Crazy Fingers" and a spine-chilling "Stella Blue" while Bob continued to glow with incredible renditions of "I Need A Miracle" and an incendiary "Lovelight." The audience was ready to accept an encore of "Black Muddy River" to close out a terrific show, but the band had something else in mind – a sparkling second encore of "We Bid You Goodnight" [their third performance of the song this year, after leaving it from their set lists for ages] with incredible three-part harmony by Bob, Jerry, and Phil.
Saturday night's show was somewhat of a denouement after Friday's festivities, but the band was still in fine form, opening with a happily rambling "Let The Good Times Roll" and really kicking up some dust with "Jack Straw." The usual extended jam that is nestled into the first set closer was pre-empted when the crowd, amid chants of "We want Phil," got a shaky "Box Of Rain" to finish up the first half of the show.
.... They've certainly played better, and seasoned Deadheads would be the first to tell you they've played a lot worse. But any way you slice it, it's still the Grateful Dead.
on the bus from my interview with Chet Helms

The Grateful Dead are primarily linked to Trump V The Hierophant, Jupiter, The Pope, and Trump XIII [Transformation, Metamorphosis, Grim Reaper]

Music aficionado Mike Thomas notes the following about Dawg days, "They were a gifted pair of young urban hipster pickers on opposite coasts who answered the high, lonesome call of mountain music. If San Franciscan Jerry Garcia and Jersey boy David Grisman wound up pursuing distinctly different professional paths in the years that followed their pre-Beatles infatuation with bluegrass, their shared folk roots remained strong until Garcia's passing in 1995.
… History hounds should enjoy revisiting Old and In the Way, the bluegrass band Grisman and Garcia formed in the mid 1970s with brilliant multi-instrumentalist and singer/songwriter Peter Rowan, among others."
Recommendation: Grateful Dawg, produced and directed by Grisman's daughter Gillian.






* Under original owner Jeanie Patterson, the Sweetwater built up a reputation for stiff drinks and loose live entertainment--its stage featured at various times Gregg Allman, Marty Balin, John Cipollina, Clarence Clemons, Elvis Costello, Ramlin' Jack Elliott, Jerry Garcia, Sammy Hagar, Richie Havens, Hot Tuna, Huey Lewis, Maria Muldaur, Carlos Santana, Joe Louis Walker and The Boss Talkers, Bob Weir, among many others.
You can buy Grateful Dead CDs here.
see Documentary: Branford Marsalis: The Music Tells You
Chris Hegedus and D.A. Pennebaker (1992)
Stars: Jerry Garcia, Bruce Hornsby, Robert Hurst, Sting, Jeff "Tain" Watts.
angels at work for the moment
10 Forward Trek galley, Colour Us Inn, Indiana Jones Menu, Innholders' Company, All In The Sauce, Jupiter Table
magic spice, Mercury Table, Oracle's Lab, shrmx, Smoothie, Starshine Inn-Star Wars, Tangerine, vittles, Western Inn, Zeppelin Diner

This dowser page is maintained by Gléwen Greycloak